Note: Click on any image for a larger view of that particular image.
Click

then

Type notepad then click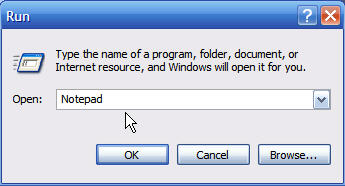 Copy/Paste the following into Notepad:

[Shell]

Command=2

IconFile=explorer.exe,3

[Taskbar]

Command=ToggleDesktop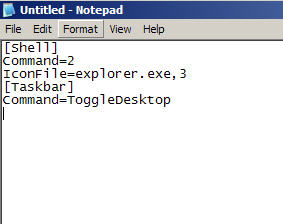 Then Go to File, then Save As, then navigate to any location (just remember where you went) I chose Desktop. Make sure that Save As Type is set to All Files. Then Name the file "Show Desktop.scf" then click Save.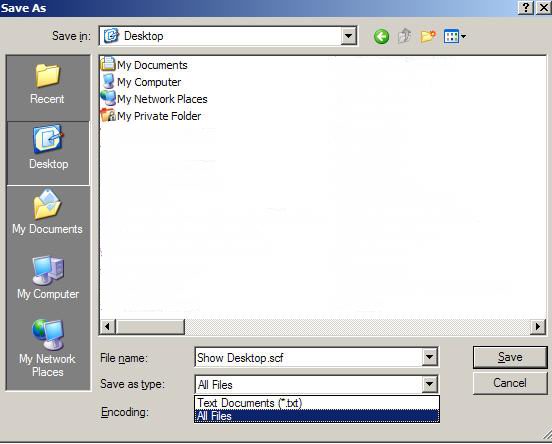 Now, navigate to your desktop to see your newly recreated Show Desktop shortcut