Hello
I hope you find a solution for me about this virus (worm) .
While My  Windows is loading , on Windows blue
Welcome
screen at startup loads a little damn window

with this
title :
[Antichrist]
and this entire inner text :
[Day of judgment]
.The window has only 1 botton :
Ok
After click on Ok windows loads but at startup loads 2 pages from this URL:
Please have a view on this screenshot:
I reinstalled my Windows but after installation I found this virus is placed on other hard drives too 

, because when I
double clicked on each drive , related drive would be browse in a
new window
not
same window
.Of course drive C
didn`t have this problem until first system restart , but after it I had same problem with drive C (Windows Drive).
Also I found that virus has disabled
folder option

and removed it from
Tools
menu .
I used
Avast 4.8 antivirus
to find that virus but after complete scan I found that virus is still active in system 

.
The only difference after virus scan is in hard drives;Now when I double click on each of dives this error message
appears: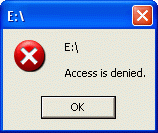 Still I have folder option problem . At last I`ve found this one :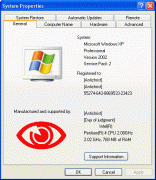 what should I do now ?